#BachUpsideDown
Goldberg Variations
---
Scores available
As of December 2021, physical scores of the #BachUpsideDown Goldberg Variations are available for purchase for $35. They're printed and bound by a company that specializes in musical scores, with an introduction explaining the inversion process and its effects on the work. 58 pages.
Contact me for shipping outside of North America and Europe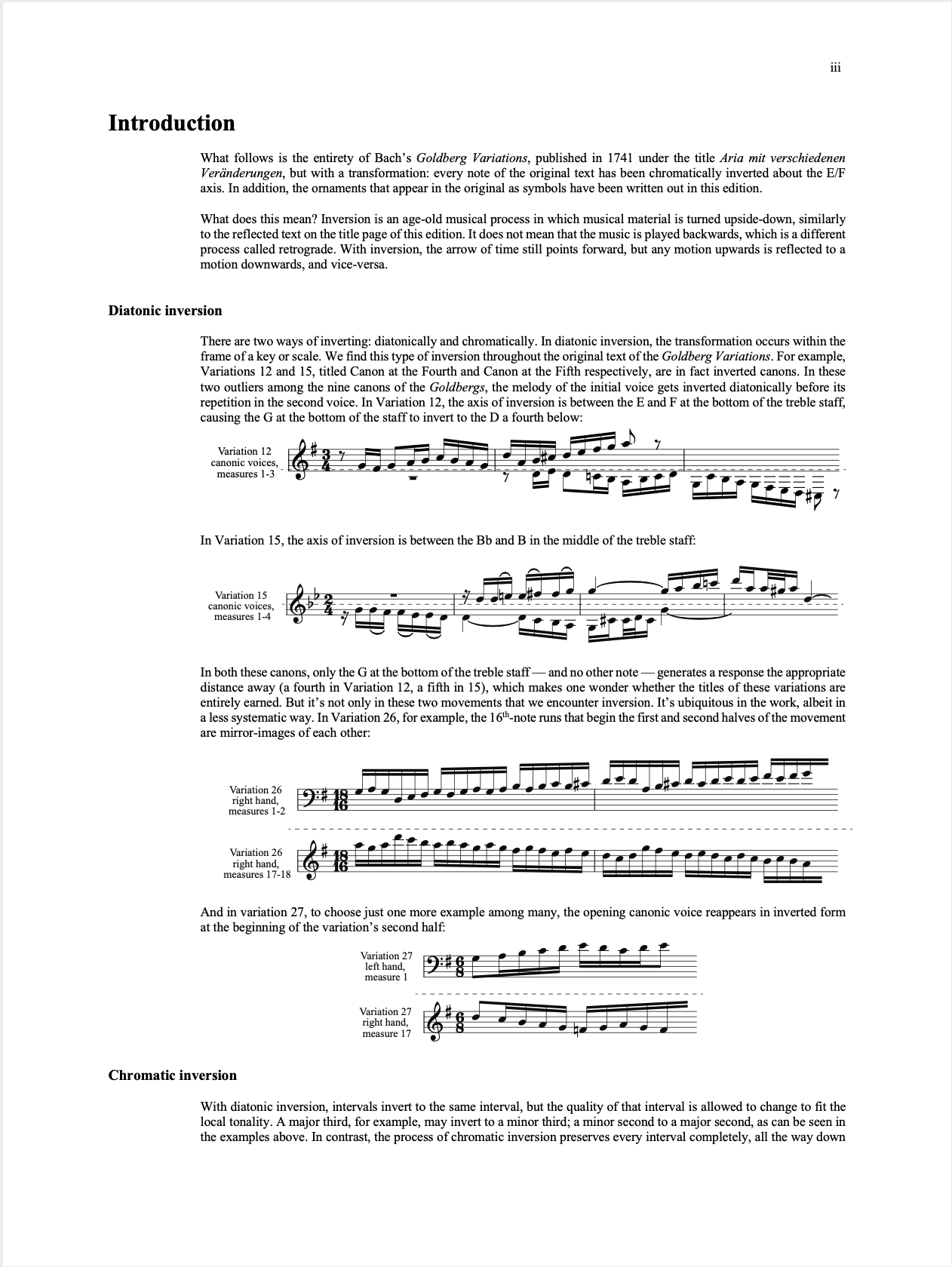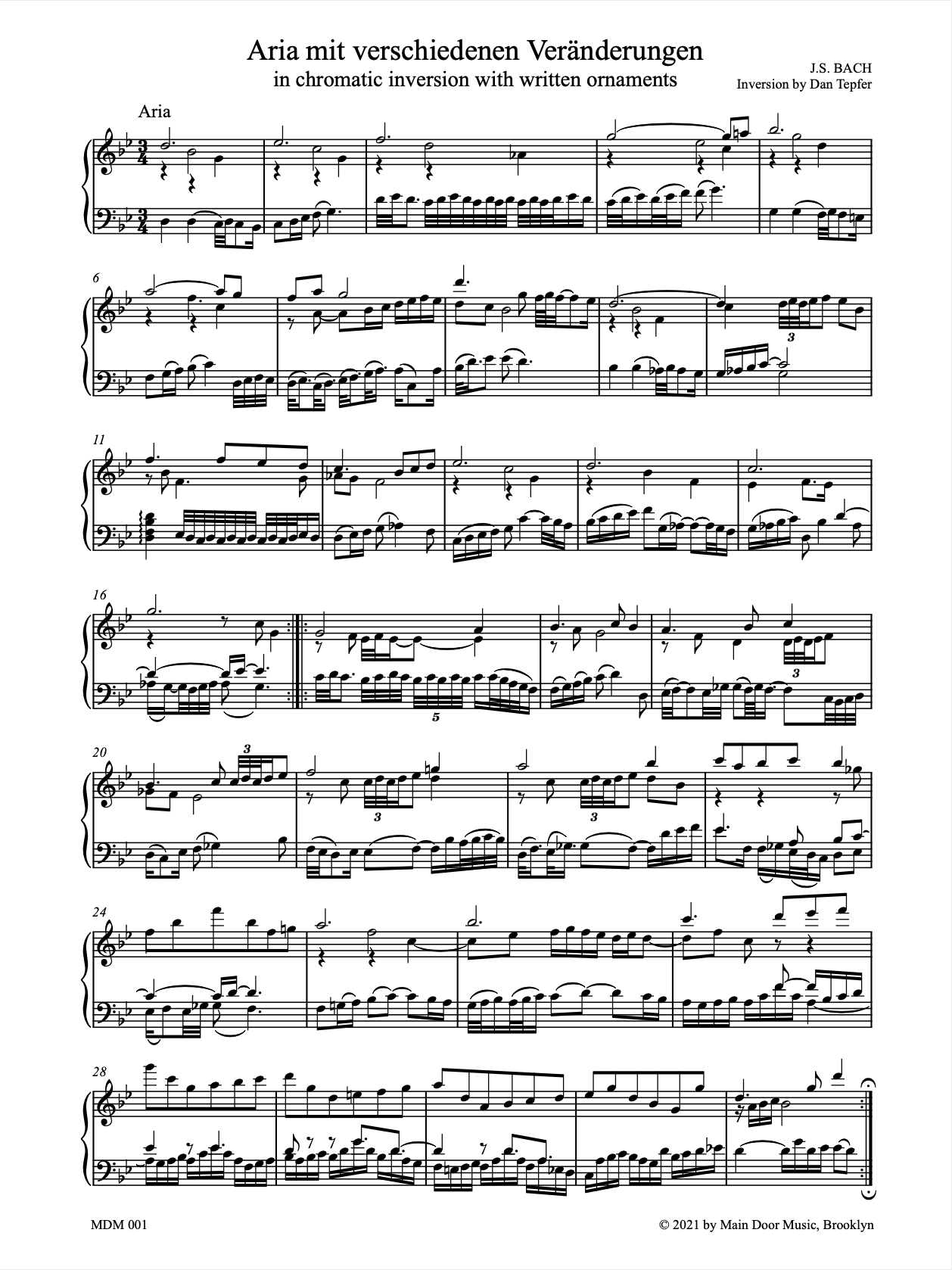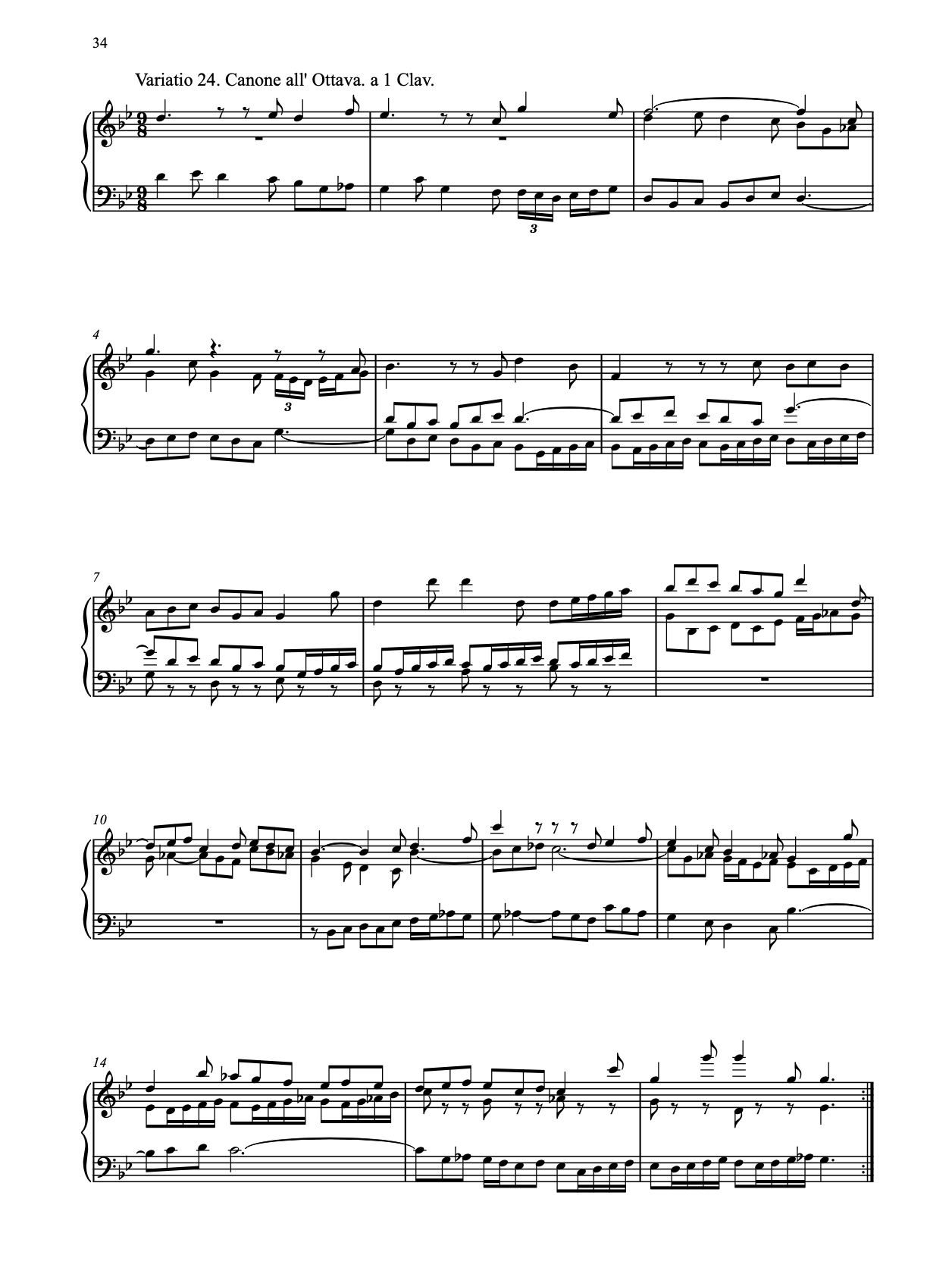 ---
---
Introduction
What to do during a pandemic? On March 18th, 2020, with the COVID-19 coronavirus rapidly expanding in New York City, with all my gigs canceled for the foreseeable future, confined to my home, I decided to make a complete #BachUpsideDown video recording of the Goldberg Variations. This felt like an achievable goal that just might keep me sane.
Bach was such a badass, and — to be more specific — such a master of counterpoint, that his music sounds almost as good upside down as it does right side up. So I wrote a computer program that records what I play, then plays it back upside down. The amazing thing about this approach is that the music feels brand new, like a new piece, very different from the original. It's like looking at Bach through a prism, and it makes me fall in love with his music all over again.
What do I mean by upside down? I mean inverted, and specifically chromatically inverted. Since the Goldbergs are in G Major, I'm inverting about the axis between E and F. This isn't the place to explain the details of how and why this works, but what it does is make the inverted version end up in G minor. So the Goldbergs stay in G, but move from Major to Minor — and vice versa for the minor variations.
Counterpoint is all about interval relationships. Really, it's the study of which intervals sound good, which are problematic, and how to move between them. The key thing about inversion — chromatic inversion as opposed to diatonic inversion — is that it preserves interval relationships exactly: a major third always inverts to a major third, a minor sixth to a minor sixth, and so on. So the key elements that make counterpoint work — the intervals between notes — are the same in the inversion as they are in the original. The only difference is the direction in which the notes move, and the order of the notes, i.e. which is on the bottom and which is on the top. This does raise some questions. For example, in traditional counterpoint, a suspension (a tone from a previous chord that is carried into the next as a dissonance) always resolves downwards. This is a fundamental aspect of counterpoint, akin to gravitation. In these inverted pieces, these same suspensions resolve upwards. This in itself gives a very different, eerie feeling to the proceedings.
Thanks to Steve Coleman for inspiring my first explorations of chromatic inversion in jazz through his negative harmony concept.
My hope is pianists will learn some of these upside-down Goldbergs and post recordings / videos of them under the #BachUpsideDown hashtag. Please drop me a line if you do!
---
&nbsp
---
&nbsp
---
&nbsp
---
&nbsp
---
&nbsp
---
&nbsp
---
&nbsp
---
&nbsp
---
&nbsp
---
&nbsp
---
&nbsp
---
&nbsp
---
&nbsp
---
&nbsp
---
&nbsp
---
&nbsp
---
&nbsp
---
&nbsp
---
&nbsp
---
&nbsp
---
&nbsp
---
&nbsp
---
&nbsp
---
&nbsp
---
&nbsp
---
&nbsp
---
&nbsp
---
&nbsp
---
&nbsp
---
&nbsp
---
---
---